Escape Rooms
Star Struck
A Mysterious Space-Based Adventure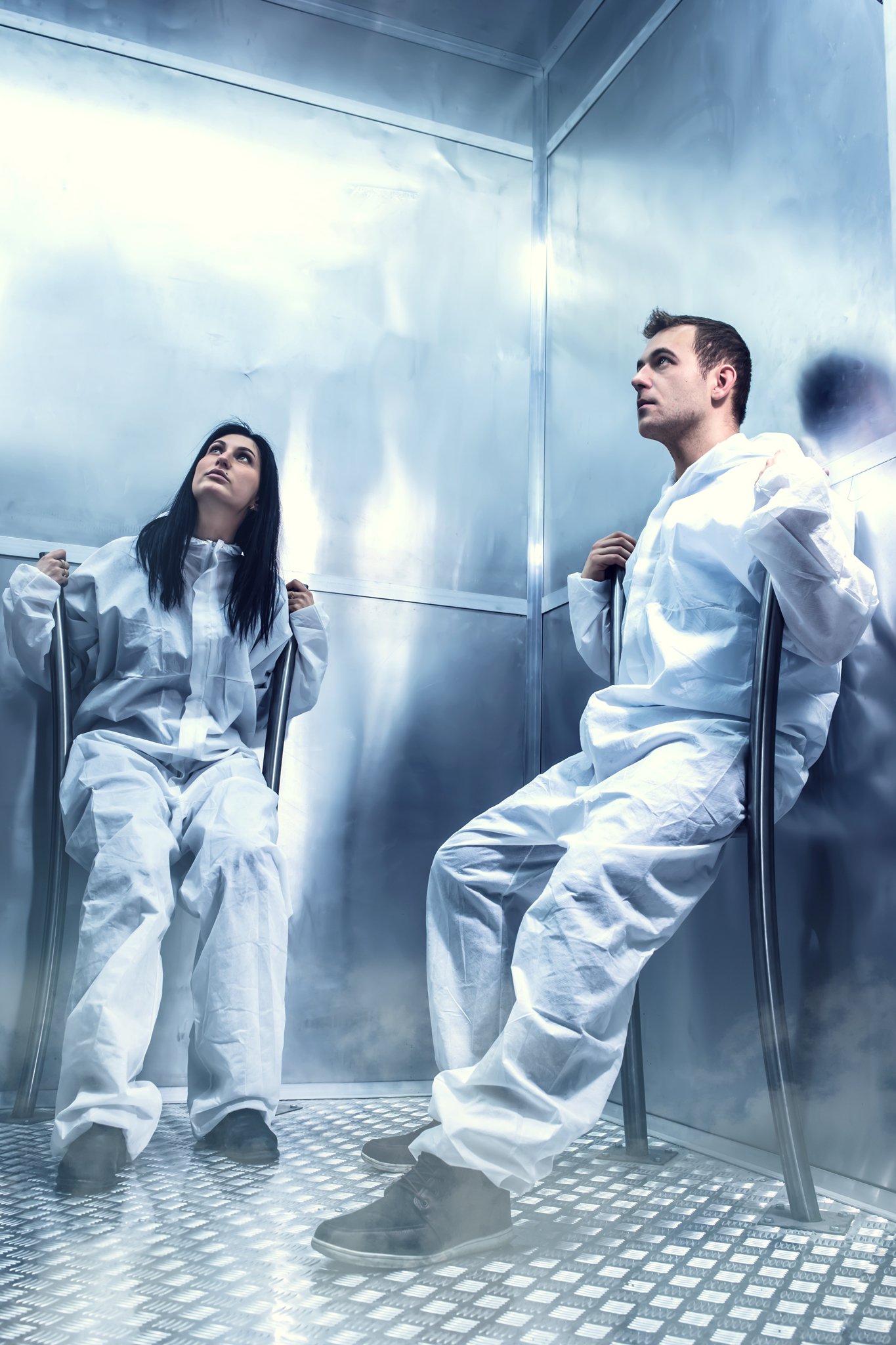 Discover
Capital Caper
An Audacious London Jewellery Heist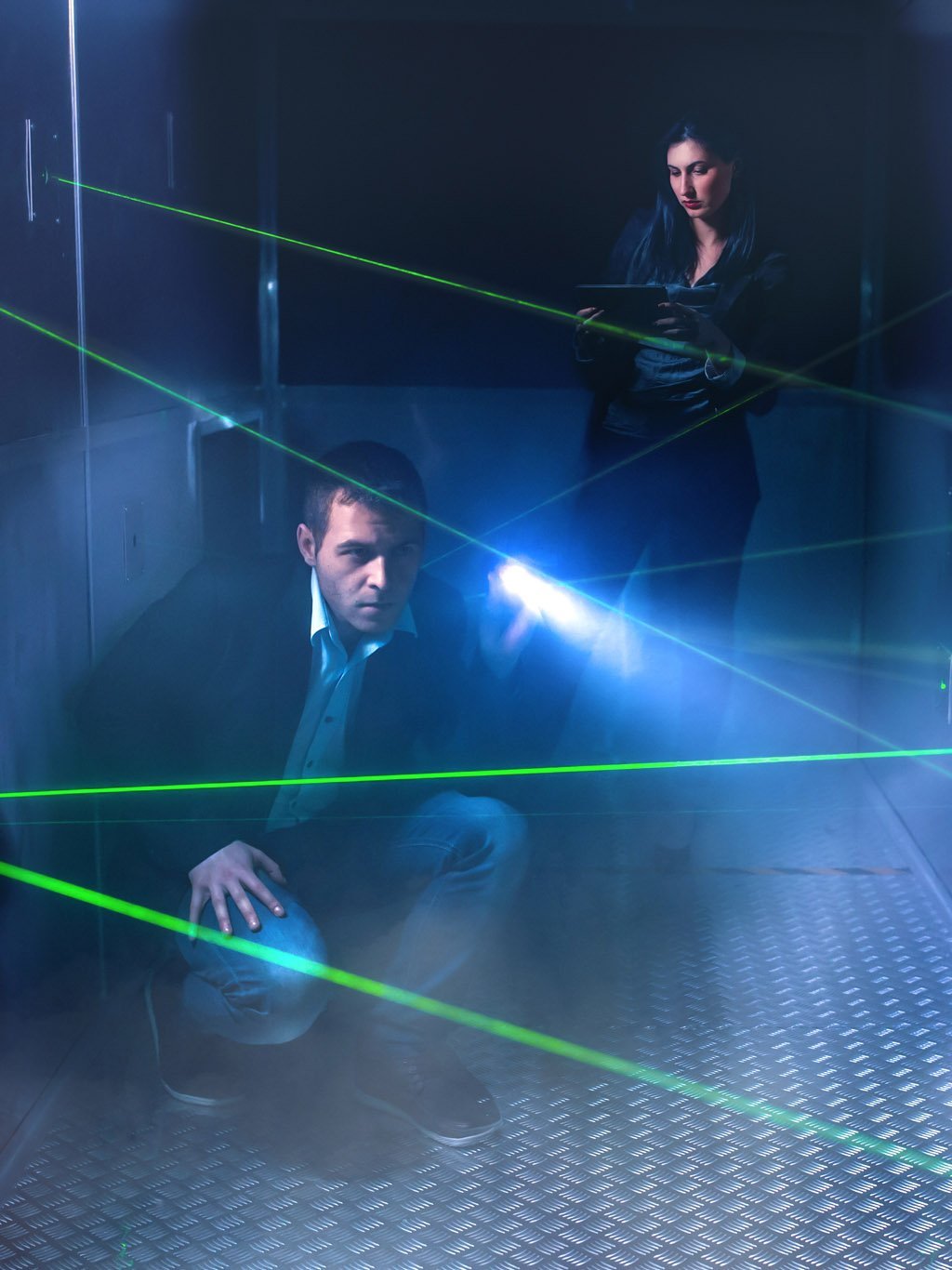 Discover
Demon's Domain (available soon)
A Frantic Escape to Survive
Star Struck
The year is 2220, wars and natural disasters have ravaged the Earth. Humanity, clinging to survival in orbit, has one last hope - a scientific genius and his revolutionary formula for starship fuel. Alas, the powers that be will not relinquish their grip on the human race. Shortly after being recruited by the good professor, he suddenly disappears leaving the fate of mankind in the hands of you and your crew. Do you have what it takes to solve the mystery and save the human race?
Capital Caper
A sun soaked island in the Caribbean, a private jet to fly you there and a fancy sports car to drive around in. This dream will become your reality once you dare to carry out the greatest heist in history.

A priceless jewel in a Hatton Garden store. It's no Fort Knox, but still you and your team will need to use all of the skills at your disposal to pull this one off - Get the jewel and escape unnoticed. Paradise awaits!
Demon's Domain (available soon)
You're alive! But barely. A poorly drawn pentagram has saved your mortal soul. Trapped in a parallel dimension, you must battle your way through three infernal realms. You have precious little time to find your way out or risk being trapped for all eternity. Make your escape, the clock is ticking...
Customer Reviews
Mar 2023 / Couples
My boyfriend took me here for my birthday. We did the star struck escape room and we had so much fun! Myka was super nice and friendly in explaining the story behind the escape room. We are definitely coming back to do the other ones soon!
Oct 2022 / Friends
Played one of their games with a group of 4 friends last night. From the outset, the room was pretty tough, and we initially struggled with some of the puzzles, the game master was highly intuitive of our need for help, hence he was regularly checking on us which was great. We couldn't finish in time, but the overall experience was fantastic- maybe we will be able to complete the challenge next time!
Feb 2023 / Couples
Simply amazing experience! Have played the Star Struck another day and the game was impeccable. The game lasted an hour, and every single puzzle was super engaging. The game master was highly supportive too.
Jan 2023 / Friends
Tried the experience with a group of friends on a rainy Saturday night. Very interesting puzzles. Can't recommend the Star Struck enough. At first, you enter the game feeling a little lost but the game catches up really quickly. The game masters were very supportive throughout the game
Mar 2023 / Family
The place was a bit hard to spot at first, but other then that, the escape room we did was a lot of fun, even if we didn't have time to finish it
Apr 2023 / Friends
Amazing. We've ESCAPED, (with a little help from Max).
The whole experience was great and thoughtful and Max (reception) was simply amazing !!!
In addition, it was the cleanest Escape Room I have ever been to !!!
Apr 2023 / Friends
Very fun! Easy to book & friendly staff. Recommend going with a friend group
Apr 2023 / Family
It was really interactive and immersive like we was really in the future , it was also challenging making us think outside the box to escape all whilst being fun and not stressful, I also enjoyed the futuristic technology built like the coin machine and the wires and secret doors. We evan helped us with clues and really made it feel real and safe guiding us without breaking the idea of us in the future. All in all an amazing experience
Prices
JUNE SALE LIMITED OFFER
Monday - Friday
Off-peak (10:00 - 17:59)
Monday - Friday
Peak (18:00 - 23:00)
Saturday - Sunday
Peak (10:00 - 23:00)
Prices
JUNE SALE LIMITED OFFER
Monday - Friday
Off-peak (10:00 - 17:59)
Monday - Friday
Peak (18:00 - 23:00)
By tube
7 min walk from Mornington Crescent Station (Zone 2 - Northern Line)
8 min walk from Camden Town Station (Zone 2 - Northern Line)
8 min walk from Camden Road Station (Zone 2 - London Overground)
16 min walk from Euston Station (Zone 1 - Northern Line; Victoria Line; London Overground; National Rail)
By bus
Routes served by stops nearby: 24; 27; 29; 31; 46; 88; 134; 168; 214; 253; N5; N20; N27; N28; N29; N31; N253; N279
By taxi
55B Camden Street, NW1 0HG, London
Contact Us
Opening Hours:
- Mondays to Saturdays
10:00 to 23:00
- Sundays and Bank Holidays
11:00 to 18:00
Address:
55B Camden Street, NW1 0HG, London